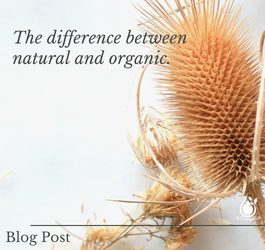 Buzzwords used with Natural Products
It can be overwhelming when trying to find skincare products that are actually good for our bodies. Labels such as "natural" or "organic" can be misinterpreted or confusing. To help you select the best skincare products, we have come up with a guide to help you understand what the fundamental difference is between "natural" and "organic".
What Does Organic Really Mean?