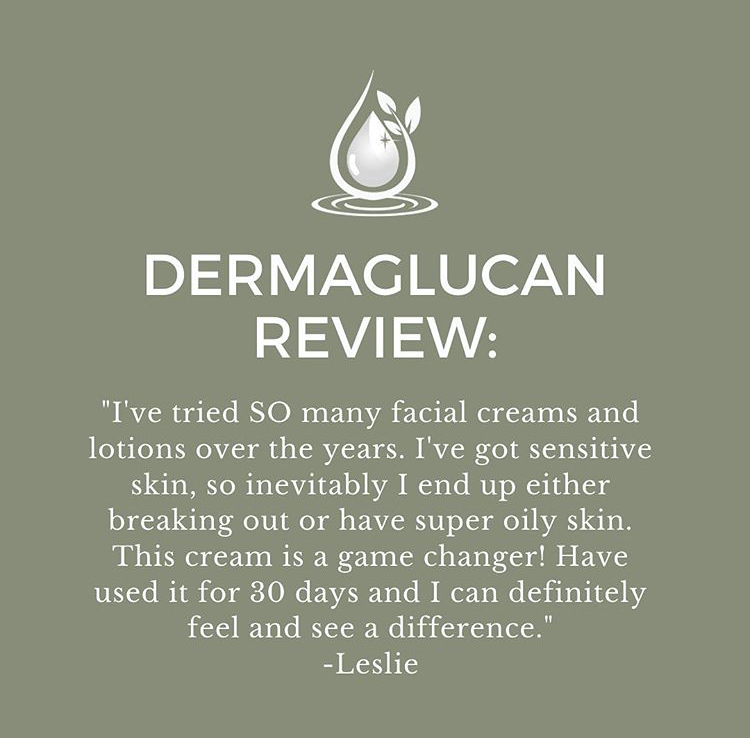 Aloe Vera has been associated with beauty and protection of the skin for a long time. But check this out:

A dermatological institute conducted studies to compare DermaGlucan with a top-quality extract of Aloe Vera. In these tests, women aged 36-64 were treated twice daily with cosmetic gels containing either 0.25% of Derma Glucan or 0.25% of the Aloe Vera extract.

The measurements after 14 and 28 days showed unequivocal results: in all tests, DermaGlucan significantly improved the appearance of the skin. Wrinkle depth was greatly reduced (WOOHOO) while skin elasticity (great for pregnant bodies!) and firmness were increased. Compared to the well- established plant, Aloe Vera, the positive effects of DermaGlucan were clearly stronger. All the tests also resulted in a higher number of women showing skin improvements with DermaGlucan than with Aloe Vera.

DermaGlucan is super duper awesome and if you're trying to glow up, then this stuff is where it's at. It's also insanely fun to say… Go ahead, give it a shot. *dermrrrglurrrcurrrrn*

Learn more and purchase DermaGlucan lotion.